Welding Services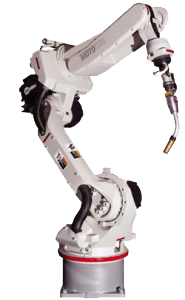 LaserNett's offers a complete range of welding services. Our state-of-the-art facilities include robotic welding for mass scale projects as well as MIG, TIG, Spot and Stud welding capabilities, where one of our fine craftsmen can weld together the perfect piece with impeccable attention to detail.
Robotic Welding – Very high speed, extremely accurate, excellent repeatability, high strength. For very high volumes, where spot welding is not an option.
MIG Welding– High speed, fairly accurate, high strength. For medium-high volume production welding. Aluminum, mild steel and stainless steel.
TIG Welding – Low speed, extremely accurate, high strength; produces very presentable, high-quality weld. For low volume and/or precision parts. Best choice for stainless steel and aluminum.
Spot Welding – Extremely high speed, moderate accuracy, average strength. For very high volumes, but limited to specific applications.
Stud Welding – Special welding technique for welding studs to plate in high volumes.
Utilize our welding services today and see why we are your professional one-stop metal fabrication shop.