LaserNett Proudly Launches Its Redesigned Website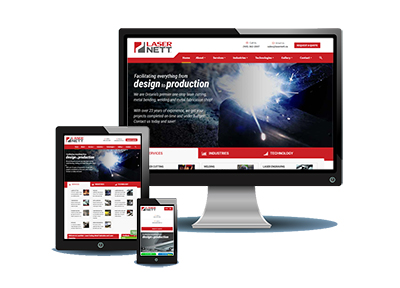 LaserNett Inc., a leading metal fabrication company located in Mississauga, Ontario, is proud to announce the launch of its redesigned website.
Since 1994 LaserNett has proudly evolved from a small and humble laser cutting shop into a trusted metal fabrication provider. Servicing Ontario and beyond, LaserNett has grown on the fundamentals of always offering a quick turnaround time, excellent product quality, and competitive prices. With almost 25 years of being "Your Metal Fabrication Partner", LaserNett delivers its long-standing expertise to the customers in the design engineering, laser cutting, metal forming, welding and metal finishing. We are here to help take your projects from design, prototyping to final production.
The redesigned LaserNett website provides comprehensive information, guides, and photos of the full range of metal fabrication capabilities, products manufactured, and industries served. Whether experiencing the new website from a desktop computer, tablet or smartphone, visitors will be welcomed by a site that is now responsive, interactive and more user-friendly. Continuing the long-standing tradition of having the most advanced and informative website, LaserNett has ensured its upgrade also adheres to Web Content Accessibility Guidelines. Being WCAG compliant, LaserNett's new website is accessible and usable by individuals who have visual, motor/mobility, auditory or cognitive differences.
Discover today the many ways LaserNett can help you and your organization with all your metal fabrication requirements. Visit LaserNett's new website at www.lasernett.ca and explore our full line of services.
For further information, please contact:
Natalie Serdunich
Sales & Marketing Executive
LaserNett Inc.
[email protected]
905.362.2007